Скачать: Dancing In The Moonlight Vol. 1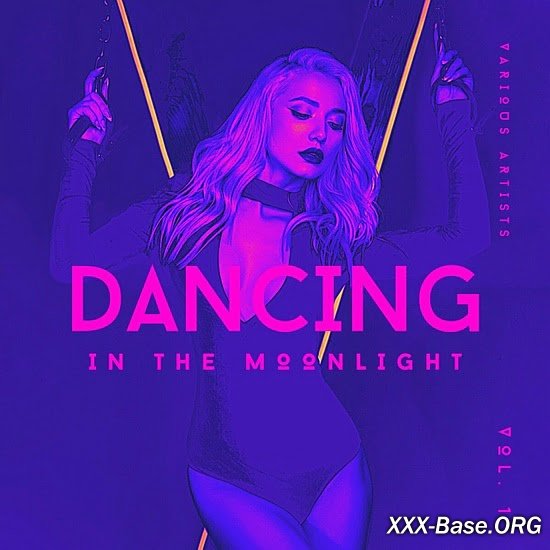 Альбом: Dancing In The Moonlight Vol. 1
Дата релиза: 2022
Треков: 30
Формат: MP3 | 320Kbps
Длительность: 02:27:56
Размер файла: 380 Mb



Только для посетителей нашего сайта: введи промокод XXX-BASE при покупке премиум-доступа, и получи +10% премиум-времени бесплатно!
Исполнитель:
Various Artists
Жанры:
Euro Dance
,
Pop
,
Dance
::Треклист::
01. Gold'n'Chic - Higher (Euro Mix)
02. Project X - Toca Toca (Radio Edit)
03. RaFF_T & Fabio Pazzaglia - Weekend Night (O.E.S. Guitar Mix)
04. That's Groove - Kalimba de Luna (Gigi Soriani & DJ Sika Radio Remix)
05. Garathiel - Kissed (feat. Lory Maiuri) (Original Radio Edit)
06. Yaz - Heaven's Like A Music (Club Radio Mix)
07. Sky 69 - Talk To Me (Energy Radio Mix)
08. Michelino Dj - Heya Boom (Spanish Mix)
09. Cristian Lavino - This Is My Dream (feat. Pol Rossignani) (Paul Mice & Luca Di Bella Remix)
10. Fabio Considera - Just Push (Amoroso & Manuel Costa Remix)
11. Nick Detti - I Do It For Money (feat. Francesca) (Eurobot Remix)
12. Fede Kora - The End (Frank Cardinal Remix)
13. Dee Jay Maci - EverySing (feat. Debby D) (Funkystar Mix)
14. Giuseppe Battaglia - Discoband (Extended Mix)
15. Moda Mode - Shake (This Beat Is Gonna Make You Shake) (feat. Loren Taylor) (Mr. Callagan Mix)
16. Fashion Boy - Be My Lover 2Nite (feat. Ben Bagby) (Euro Mix)
17. Workin Waves - Hey Mr. Melody Maker (feat. Napo Vox) (Antiquastudio & Cam'Rick Electronic Mix)
18. The Funkyllers - Me and You (feat. Emy Suanno) (Guitar Mix)
19. Giona Guidi - Summer Pearl (Radio Edit)
20. Freedome - Where Have You Gone (Extended Mix)
21. Marco Genovesi - My Generation (feat. Loren Taylor) (Main Mix)
22. D.J. Mirko B. - Dirty Loving (feat. Aydan York) (Alessio Buso Mix)
23. Mikee Introna - Get It All (Mark MasterSoul & Roby Montano Remix)
24. Peppe Roccaro - Esta No Rumba (feat. Dario Tiralongo) (Extended Version)
25. Dual Minds - Send Me An Angel (feat. Glory Lu Thiong) (Radio Mix)
26. Charlie Mauthe, Joe & Hill - Freedom Man (feat. Patrician Terraced & Charlie MC) (Radio Edit)
27. Immaca - Mueve La Cabeza (feat. DexLab) (Radio Edit)
28. Relight Orchestra & Margareth Menezes - Etta Etta/A Luz De Tieta (feat. Amscat) (Mitch DJ & Jack Of Clubs Remix)
29. Two Man Project - Walk Away (feat. Diana ReI?a) (Extended Mix)
30. Gianluca Fanteria - Summer Lovin (feat. Lizzy B) (Extended Mix)

Скачать альбом: Dancing In The Moonlight Vol. 1

Похожие MP3 альбомы:
Dance To Be Free Vol. 4
Альбом: Dance To Be Free Vol. 4 Дата релиза: 2022 Треков: 40 Формат: MP3 | 320Kbps Длительность:
---
---
---
Mastermix Pro Remix 5
Альбом: Mastermix Pro Remix 5 Дата релиза: 2022 Треков: 15 Формат: MP3 | 320Kbps Длительность:
---
---
Info
Visitors who are in the group Guest cannot leave comments on this publication.